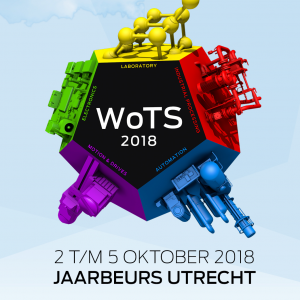 WoTS
De beurzen World of Technology & Science en Industrial Processing zijn geïntegreerd in 1 beurs: World of Technology & Science 2018.  De branches krijgen hun eigen identiteit, expositieprogramma en richten zij zich op hun eigen bezoekersdoelgroepen met interactieve beursprojecten en aansprekende en actuele seminaronderwerpen.
Datum: 2 t/m 5 oktober 2018
Locatie: Jaarbeurs Utrecht
Website: www.wots.nl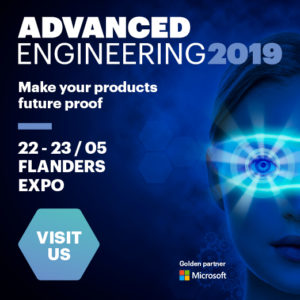 Advanced Engineering
Alle aspecten van productontwikkeling komen aan bod: design en prototyping, materialen en componenten alsook elektronica en connectiviteit. Dit binnen de Belgische maakindustrie: automotive, aerospace, machinebouw, medical devices, kunststoffen en metalen, bouwmaterialen, ruimtevaart en elektronica.
Datum: 22 t/m 23 mei  2019
Locatie: Flanders Expo Gent (BE)
Website: www.ae-expo.be