Programmable Power Supplies 
van BMF System Parts
BMF levert een breed pakket Programmable Power Supplies. Deze voedingen kunnen worden toegepast als laboratorium voeding waarbij de bediening en aansluiting zich aan de voorzijde van de voeding bevindt. Tevens worden onze programmeerbare voedingen veelal toegepast in industriële systemen waarbij een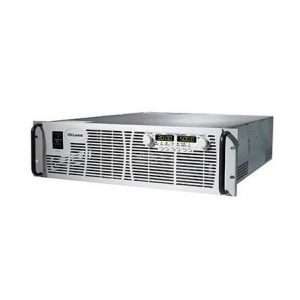 regelbare stroming of een regelbare spanning gebruikt wordt voor het realiseren van een deel van het proces.
De eenvoudigste regelbare voeding binnen het programma van BMF System Parts is een 600Watt Boxed Constant Voltage voeding waarbij de uitgangsspanning door middel van een 0-10Volt ingang ingesteld kan worden. Een voorbeeld van een uitgebreide regelbare voeding binnen het programma van BMF System Parts is de 5 KWatt compacte voeding die kan schakelen tussen constant voltage en constant current en geleverd wordt in een slechts 1 U hoge 19 inch behuizing.
Hieronder staat een opsomming van de belangrijkste specificaties en keuzes zoals wij deze kunnen bieden voor de Programmeerbare Power Supplies:
Enkel- en driefase ingang

Uitgang 10-600Volt of 500A

Programmeerbare slew-rate

Constant Power CP, Constant Current

 

CC of Constant Voltage CV

Diverse interfaces zoals LAN, USB, RS232 en RS485

Vermogens variërend vanaf 100 tot 90KWatt

Mogelijkheid tot parallel zetten van meerdere programmeerbare voedingen
Voor meer informatie omtrent Programmable Power Supplies van BMF en wat deze voor uw applicatie kunnen betekenen, nodigen wij u graag uit om contact op te nemen met een van onze ervaren productspecialisten.
Meer weten over Programmable Power Supplies?
Neem direct contact op met Freerk of vul onderstaand formulier in.
Onze verschillende productcategorieën