DIN-Rail Power Supplies van BMF System Parts
BMF System Parts levert een breed assortiment DIN-Rail power supplies variërend in vermogen van 10 tot 960 Watt, beschikbare spanningen die BMF kan leveren zijn  12, 24 en 48VDC. Aangezien DIN-Rail power supplies veelvuldig toegepast worden in een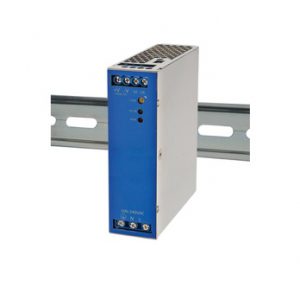 industriële omgeving kan BMF deze reeks leveren met een enkel fase of drie fase uitvoering of zelfs met een DC input. De drie fase uitvoering kan tevens ingezet worden in een netwerk waarbij slechts 2 fases beschikbaar zijn.
Binnen het pakket DIN-Rail voedingen heeft de klant een aantal keuze mogelijkheden, hierbij valt te denken aan:
Vermogen 10-960 Watt

Ingangsspanning DC of enkel, bi of drie fase AC

Extern instelbare uitgangs spanning

ErP compliant

Compacte breedte voor ruimte besparing op DIN-Rail

150% peak power gedurende 4 sec

UL 508 approval

Conformal coating
Afhankelijk van de exacte eisen en de project grote kan het interessant zijn om te kiezen voor een klant DIN-Rail voeding.
Voor meer informatie omtrent DIN-Rail Power Supplies van BMF en wat deze voor uw applicatie kunnen betekenen, nodigen wij u graag uit om contact op te nemen met een van onze ervaren productspecialisten.
Meer weten over DIN-Rail Power Supplies?
Neem direct contact op met Freerk of vul onderstaand formulier in.
Onze verschillende productcategorieën