High Voltage Power Supplies van BMF System Parts
BMF System Parts levert een breed assortiment High Voltage Power Supplies in vermogen oplopend van 0,1Watt tot 40KWatt. Binnen het programma High Voltage voedingen van BMF zijn spanning tot 500 KVolt  in de standaard range mogelijk. Kenmerkend hierbij is dat de High Voltage voedingen zoals wij deze leveren een zeer lage ripple garanderen.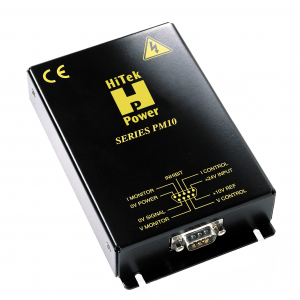 U kunt kiezen uit diverse uitvoeringsvormen. Zo kunnen wij zowel PCB versies, desktop en/of 19 inch Rack versies leveren. Tevens kunt u kiezen voor een High Voltage voeding met een DC of met een AC ingang. High Voltage voedingen van BMF System Parts worden veelal toegepast in X-Ray, Mass Spectrometry, Ion pump en plasma applicaties.
Hieronder staat een opsomming van de belangrijkste specificaties zoals wij deze kunnen bieden voor de High Voltage Power Supplies:
Input AC of DC

Power 0,1 up to 40KWatt

Output up tot 500KVolt

Low ripple

Analoge of digitale controle

Hoge efficiency
Positieve of negatieve polariteit
Grounded of floating filaments
Afhankelijk van de exacte eisen van het project, kan het interessant zijn om te kiezen voor een klant specifieke High Voltage Power Supply.
Voor meer informatie omtrent High Voltage Power Supplies van BMF en wat deze voor uw applicatie kunnen betekenen, nodigen wij u graag uit om contact op te nemen met een van onze ervaren productspecialisten.
Meer weten over High Voltage Power Supplies?
Neem direct contact op met Freerk of vul onderstaand formulier in.
Onze verschillende productcategorieën