Open Frame Power Supplies van BMF System Parts
BMF System Parts levert een breed assortiment Open Frame Power Supplies variërend in vermogen van 5 tot 500 Watt. Voor applicaties waarin tevens een DC motor wordt toegepast heeft BMF voedingen in het pakket die tot wel 5x de nominale stroom kunnen leveren ten behoeve van de aanloopstroom. Afhankelijk van het benodigde vermogen en de beschikbare afmetingen heeft een Open Frame Power Supply eisen voor het toepassen van actieve koeling. Binnen het pakket Open Frame Power Supplies heeft u als klant een aantal keuze mogelijkheden, hierbij valt te denken aan: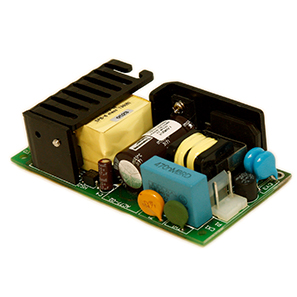 Safety conform EN60950, EN60335 of EN60601-1

Convection of forced air cooled

1 of meerdere uitgangen

5VDC standby
Afhankelijk van de exacte eisen en de project grote kan het interessant zijn om te kiezen voor een klant specifieke voeding.
Voor meer informatie omtrent Open Frame Power Supplies van BMF en wat deze voor uw applicatie kunnen betekenen, nodigen wij u graag uit om contact op te nemen met een van onze ervaren productspecialisten.
Meer weten over Open Frame Power Supplies?
Neem direct contact op met Freerk of vul onderstaand formulier in.
Onze verschillende productcategorieën